Italy is a country with beautiful cities and a unique historical and artistic heritage. Try not to disappoint in the response to this small Italian cities Guide.
Italian cities Guide:
1. Rome. The capital of modern Italy is in itself almost a continent to visit. Full of history, historic monuments, medieval churches iteresantísisimas, fountains, museums, Renaissance palaces. All this in an environment filled with current Roman nightlife, great restaurants, etc.. Besides Rome hosts the state of the Vatican and St. Peter's Square rather than bound to the Catholic world.
2. Venice. One of the most unique cities in the world, built on water, is considered one of the most romantic cities in Italy and beautiful. Piazza San Marco with its magnificent church is a must visit in a city full of museums, palaces, churches and canals etc.
3. Florence. Florence is one of the most important Italian cities in Renaissance architecture and art centers. Geographically located in the Tuscany unites its beautiful setting up the palaces and gardens of Medeci and relating the most important artistic Renaissance.
4. Turin. It is a cultural center of the first order with elegant shops and excellent restaurants. Baroque architecture, historical buildings create an environment that is mixed with old cafes, craft workshops, etc. Its geographical location between the river Po and in the foothills of the Alps, is another attraction.
5. Milan, is one of the most dynamic cities in Europe in their industries and services. Tourist attractions ranging from the shops, galleries, restaurants, with a high level the rest of Italy. It also has a rich historical and artistic heritage is also very close to the Alps and Lake Como and Maggiore.
6. Naples. A complex and vibrant city life. On the coast south of Rome, is the largest city in southern Italy. Urban renewal is not subtracted his old taste and its many art treasures.
7. Bologna. Beauty, wealth, kitchen. His college is considered the oldest in Europe, with more than 800 years of history. Capital of the Emilia-Romagna region, is ideal for walks and enjoy the street corners, arcades.
8. Perugia – Perugia another city with numerous attractions, the capital of Umbria, situated in a valley with a hill you can see great views. It houses one of the most important jazz festivals in the world. Their university for foreigners is one of the most attractive places to learn Italian.
9. Genoa, Italy's main port on the northwest coast. 2004 was given capital of European culture. Claiming citizenship of the discoverer of America, Christopher Columbus, in their culture you can visit a port fascinating aquarium, the port area and a historic center which is the most important medieval Europe. Churches, museums and palaces of the greatest interest.
10. Padua. Taken as a university town atmosphere and one of the best night life in Veneto. In its narrow medieval streets, lively squares Botanical Museum joins the oldest in Europe and its frescoes by Giotto. The Basilica of San Antonio is one of the greatest shrines of pilgrimage. Near Venice.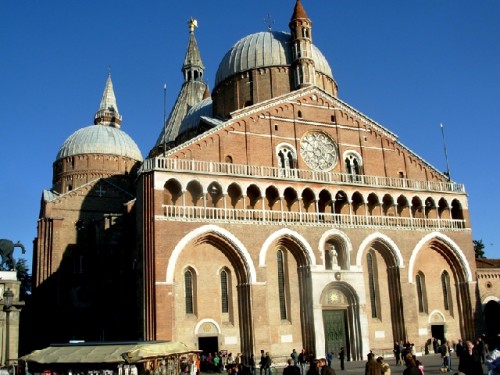 Italian cities and sites in Italy:
Italy not only cities. Although the main Italian cities are one of the strengths of the country on a trip to Italy do not forget to include other destinations: Verona, Lago di Garda, Assisi, Cinque Terre (Liguna)-a delightful village near the sea, Cotino d'Ampezzo, another mountain town, hosted the winter Olympics of 56. We emphasize the Tuscany region as … And yet we remain an endless list of sites: the island of Capri, the volcanic island of Ischia in the Gulf of Naples, Amalfi-World Heritage Site, Campania, surrounded by cliffs, Parma-medieval architecture and beautiful forests , Taormina-villa in Sicily was a Greek colony that a.de C. 400 – and Sicily.
Return to detail and the tourist attractions of these cities, their food, accommodation and entertainment that await you, to a future post.
Related posts:
5 Responses to "Top cities in Italy"
Leave a Reply