Yerupajá snow is the second highest peak in Peru, located in the Cordillera Huayhuash, south of the Cordillera Blanca, is located in the Ancash region, Bolognesi Province Pacllón district.
The Cordillera Huayhuash is perhaps the most spectacular of the Peruvian Andes. Six of its peaks exceed 6000 meters and 15 reach more than 5 400 m. His snowy Most importantly, the Yerupaja (6 634 m), is the second highest mountain in Peru and the highest point of the vast Amazon basin.
The Cordillera Huayhuash is representative of the Andean ecosystems, has a great biodiversity, has a variety of ecosystems and has a significant tourism potential due to its incomparable scenic beauty. This range is one of the most spectacular in the Andes and is regarded by the international tourism community in the top ten circuits trekking in the world. Its length is 30 km away and is in the boundaries of the Ancash, Lima and Huanuco, many of its snow are ideal places to practice mountain climbing.
On the Nevado de Yerupaja, capped one of the most difficult to climb, why has gained worldwide fame for its imposing snowy peaks and chilling. It is constantly visited by scientists and scholars, as well as for athletes who are attracted by the fascinating attraction and depart on trips in order to conquer its summit. The ideal place for promotion is given on the ridge south and the west wall, access is by Solterococha lagoon. The snowy Yerupajá is located 15 kilometers from the town of Llamac Pacllón district, is visited mostly by foreigners and it is accessed on foot from Lake Jahuacocha. In this zone has been operating as camping and ice climbing. The full path is made from Huaraz to Chiquián paved road covering a distance of 111 kilometers in 2 hours and forty minutes from Chiquián up Llamac are via dirt road 45 kilometers which takes place in one hour and thirty minutes from Llamac is covered distance of 9 kilometers riding through a bridle path to the lagoon of Jahuacocha and from there to the base camp on foot along a trail of six miles.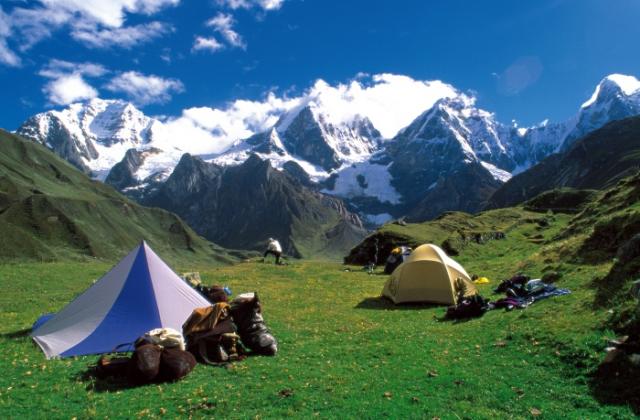 The area of snow is a protection zone by Llamac community who are responsible for managing the resources generated by tourism, so that when entering here you should make a payment and submit proof of payment. We recommend visiting the snow between the months of May to September, Llamac has basic infrastructure and offers visitors accommodation services at boarding house, restaurants, craft sales, horse riding, topical and sale of photographic equipment.
If you love nature and want to defy the challenges imposed by the snowy Yerupaja, decide to visit Ancash, Peru.
No related posts.
Leave a Reply