In the city of Los Angeles is well known to the Walk of Fame, which is a stretch of Hollywood Boulevard Avenue filled with tile starry, where the names of some of the most famous characters from film, theater and music.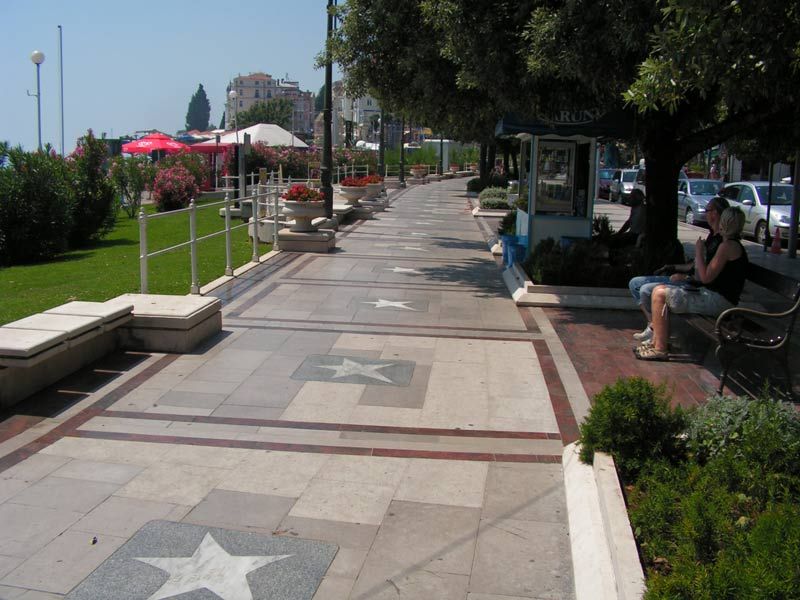 Photography by www.opatija.net
This tour is very popular and has been replicated in other cities around the world. The funny thing is that there is a very funny and endearing version in Opatija (Croatia). In this case, the ride features the names of the most prominent Croatian national stars.
While walking along this stretch of boardwalk visitors can Opatija was curious in all the names listed there, but maybe you do not know them at all. Still, perhaps if there are two characters that you can easily recognize, these are of great international prestige and whose lives and careers could not be more different. The first is Nikola Tesla, one of the most important inventors in history and who accompanied the controversy and mystery for much of his life. Among his most important inventions are the radio, the electric generator coils for alternating current induction motor (electric), spark plugs, alternator, remote … Few of these devices are recognized as his by the general public. Amazing genius, visionary and intelligent, however, was just a mysterious, dark, controversial and unable to profit from their creations to the point of seeing how another famous inventor like Thomas Edison, who received the Nobel Prize for one of his inventions. Although little known, yet their functional and practical inventions are the foundation of many key technologies at present, so that Tesla has been said that was the man who invented the twentieth century.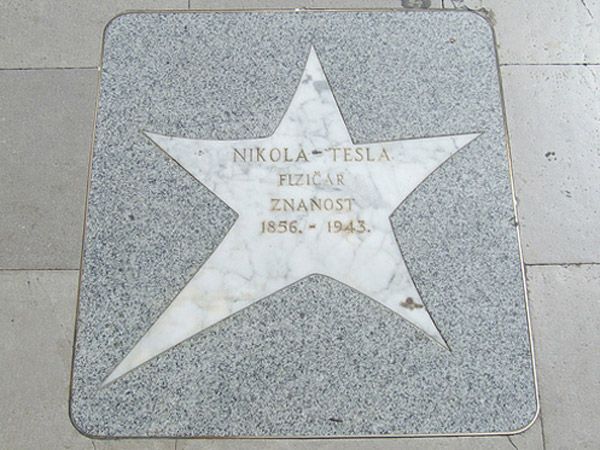 Photography by www.opatija.net
The second person whose name appears on a star on the walk of Opatija is perhaps best known, and it shows that your tile is in one of the top positions of the stars walk Croats. We speak of Drazen Petrovic, probably the best European basketball player of all time. Petrovic marveled at Cibona Zagreb in the mid 80's. Hoarded an average of 40 points per game, and played with daring and dramatic. One-on-one was hit, and if anything was to be sinned too individualistic, but had so much talent that really matter. After winning it all with Cibona Zagreb was signed by Real Madrid, with whom he won two more drinks, and eventually was hired by the Portland Trail Blazers of the NBA. Petrovic was the first European players who made their way into the NBA through the front door, and although at first it difficult to adapt, was succeeding in the New Jersey Nets when a fatal car accident ended his life in 1993.
Tesla, Petrovic and museums:
 
Both characters have been sufficient in the history of Croatia and to have now a museum in Zagreb. In the case of Nikola Tesla, part of his work is exhibited in the Museum of Technology, while Drazen Petrovic is proud to be from 2006, the Drazen Petrovic Memorial Center, a small museum where we review your life and career.
Photography by fiveprime.org
Good Luck!
Leave a Reply
You must be logged in to post a comment.