Vienna, one of the most beautiful cities in Europe, the capital of Austria, which has 1,670,347 inhabitants. Located on the banks of the Danube at the foot of the Alps.
How come?
The easiest way to reach the Austrian capital is by plane. With the Vienna Schwechat airport, 35 minutes from downtown. This airport has connections to most European destinations.
You can also get to Vienna through the railway network that connects the capital with many European cities like Paris or Venice.
Another alternative is buses, as many of them depart from the main European capitals bound for Vienna.
Finally, by boat, can be reached only from April to October across the Danube from Bratislava or Budapest Wachau.
Where to Stay
You can stay in hostels, hotels, apartments …
How do I move?
A convenient way is by Taxi, because in a moment you can get anywhere, although prices are set for each destination in the city.
Another way is to trams, trains, buses and Metro. Buses and trains have a time of 5.30 to 24.00. In addition, transportation maps are available at any box office. The metro, tram and suburban train travel the entire center and become special places.
You can rent a car and tour the city at your whim, or even take your bike or rent there, because the city has 800 km of bike trails running through it completely.
What to see?
Vienna Trail is worth a whole because it is a city of great beauty, but we can highlight:
• Vienna Opera House (Staatsoper) is a landmark building that you cannot miss, where you can watch a play or take a guided tour.
• Ringstrasse: is a broad boulevard that runs through the historic center of Vienna. This boulevard is composed of streets in which the word "Ringstrasse" is among his name, was built by Emperor Franz Joseph.
• The Palace of Schönbrunn, is located in the park of the same name. It is a baroque palace and was the former summer residence of the imperial family.
• The Belvedere Palace: consists of two buildings connected by French gardens, was built as a summer home of Prince Eugene of Savoy. Currently it is home to the Austrian Gallery.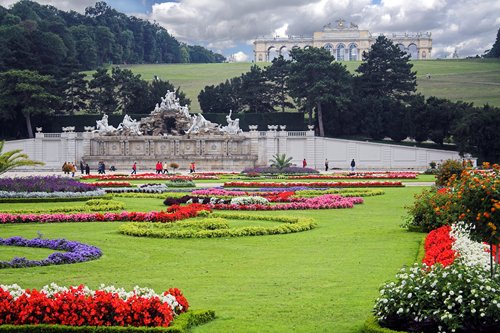 • The Museum of Fine Arts (Kunsthistorisches Museum): here we can see the collection for years together the Habsburgs. In addition, two large collections of the painters Rubens and Brueghel.
• The Sigmund Freud Museum: in the former home, she makes a visit in which are preserved furniture, letters, documents, photographs…
• The Museum Quarter: here you can see a large collection of interesting art in the city. This MuseumsQuartier has extensive collections and is one of the nine largest museum complex in the world.
• The Spanish Riding School: specially dedicated for lovers of dance and animals. Here you can see horses dance to the sound of classical music.
• Properties of different personalities in music, philosophy and so on. such as Mozart, Strauss, Schoenberg …
Bon Voyage!
Related posts:
Leave a Reply