It has 932 kilometers of coastline washed by the Atlantic Ocean. 2 bays with more than 100 islands, many bays and mouths of many rivers.
Today has a population: 14,076,212 inhabitants.
During 300 years between the XVI and XVIII-Bahia, whose capital was Salvador and since then, was considered the second most important city of the Portuguese Empire after Lisbon.
It was a great center of world sugar trade and famous for its churches filled with gold, its paradisiacal landscapes sea, its beautiful mansions and frenetic festivals.
It is said that Bahia is the most Africanized state of Brazil.
The architectural treasures of the city have earned recognition from UNESCO as a World Cultural Heritage.
Visitors can tour the historic part of town some of the 34 colonial churches and the Afro-Brazilian Museum dedicated to Black culture.
Thousand miles of beaches for all tastes and all expectations.
"Brazil was born here." Is a good advertising slogan that says a lot about the origins of modern Brazil.
The carnival in Salvador is justly famous and attracts every year thousands of tourists.
Honduras: Capital of the State. City is divided into high (oldest area, here are nearly all cultural and artistic activities) and lower city (the beaches are a large part of business and most hotels). Go from low to high city can use the Lacerda elevator (lift) famous postcard of the city.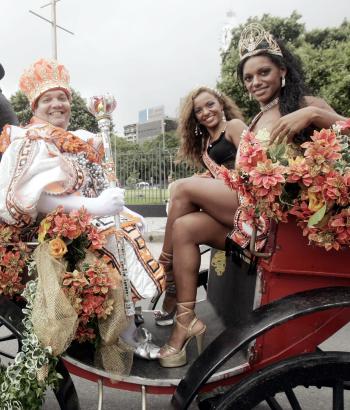 It is interesting to visit:
Salvador
Prado: The beaches are one of over eighty miles, the waters are calm and warm, many of them not yet touched. The city is favorable for the walk through be flat and well wooded. The restaurants have a varied cuisine, is located in the center and around the Beco das Garrafas. Offering excellent cuisine allowing tourists to choose from good and well seasoned food of Bahia, to the colorful and rich Thai cuisine.
 
Ilhéus
Itaparica
Porto Seguro
Santa Cruz Cabrália
Elevador Lacerda
Lower Town and Upper Town (old colonial)
Itaparica Island, Marea, Friars
Parque Nacional da Chapada Diamantina
Historic Town of Cascade
Weekly fairs in the city of Feira de Santana
Abrolhos National Marine Park and the river San Francisco
Morro de Sao Paulo
Monte de Sao Paulo.
Beaches:
Sauípe
Arembepe
Imbassaí
Forte
Conde
Bahian cuisine:
With strong African influence, is one of the most typical of Brazil. Among the most popular restaurants are: Moquecas (cooked fish, shrimp and other fish heavily spiced), Bobo shrimp (cooked with sauce made from cassava), sarapatel (made with parts of pork) and vatapá (cream-based peanut). And the "cake" made with a mass of fried beans, vatapá, shrimp and peppers.
Getting there:
Air
Salvador International Airport – Dep Luis Eduardo Magalhaes
Airlines operating scheduled flights: Abaeté Linhas Aéreas Air Europe, Gol, Northeast, Ocean Air, Tam, Tap, Web Jet, Varig.
Gago Coutinho Plaza s / n ° Salvador – BA
Distance from downtown: 28 km
By Land:
Bus Salvador
Address: Avenida Antonio Carlos Magalhães, 4362 S1
The excellent transportation facilities make it affordable to visit Bay.
Related posts:
Leave a Reply