Snow-capped, white paradise, the world at our feet done serenity; blanket covering our peacemaking heavy routines seem distant. Because there, in the highest peaks of the Alps stands the majestic Mont Blanc, teaching her silhouette powerful vibrating in our ears by the sound of the long silences that descend from the steep slopes. There from Brévent, ski resort, wonderful viewpoint of the Mont Blanc, Chamonix is at our feet, the basis to begin our adventure.
Chamonix is pure winter. Winter in the Alps is Chamonix. A quiet stay from which we can enjoy the wonderful scenery which gives us the place, and climb to the Aiguille du Midi, or go to the Mer de Glace glacier about snowshoeing or walking around the ski slopes Flégère.
They are giant rocks that protect this small portion of the High Savoy in France. A beautiful valley that is especially lovely at this time and we will provide countless memories, beautiful and adventurous.
It was Jacques Balmat and Michel Gabriel Pacard whom we discovered back in the year 1786, there is this corner of the world, to reach those heights of world where everything is small and unimportant, it is possible. They now preside over the bronze statue of the central square of Chamonix, as they have provided to the city all the wealth that comes from tourism.
Chamonix has everything needed for a wonderful day of skiing. Alpine offers good hotels, good restaurants where you can try a tasty cheese fondue, professional guides to explore the mountains, trains running through snow to reach the glaciers and, of course, ski slopes and cable cars that take you to the highest summits.
Train Montenvers offers a wonderful journey by train, communicate, from Chamonix to Montenvers hotel located on one side of the Mer de Glace. This "sea ice is a glacier more than 14 kilometers in length whose length is a group of rocky needles, and from where is the Aiguille du Midi.
 
Just a cable that runs from Chamonix to Aiguille du Midi is a trip that we cannot do. But be careful, because we went up to almost 3842 meters of altitude in just 20 minutes, and acclimation so sharp and cold at this stage not all the resistance as well. Once up, it should be closer to the viewpoint that they have 360 and we were amazed at such a landscape: Chamonix so down, so tiny, in the valley, around us more and more peaks needles, on one side and the Mer de Glace a little beyond the legendary Mont Blanc.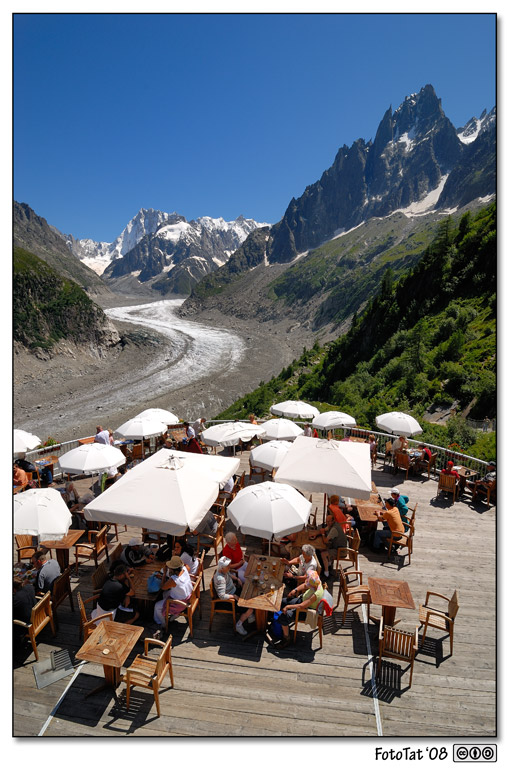 When you alight, and in Chamonix, in the afternoon after a relaxing hot bath, but we can relax the muscles around town, enjoy the atmosphere and its beautiful view we have from any of its streets, and Finally, choose a restaurant where you enjoy the cheese fondue, as we said earlier, the Savoyard gratin, a dish composed of several layers of potatoes and cheese, baked, or the tartiflette, a typical cake covered with gratin cream.
And to reach this city, you have several options: the road through the white highway, you're only 16 miles from Switzerland and 15 from Italy through the Mont Blanc tunnel. You can also arrive by bus from Geneva, or by train on the line that goes from St. Gervais / Le Fayet to Vallorcine.
No related posts.
Leave a Reply